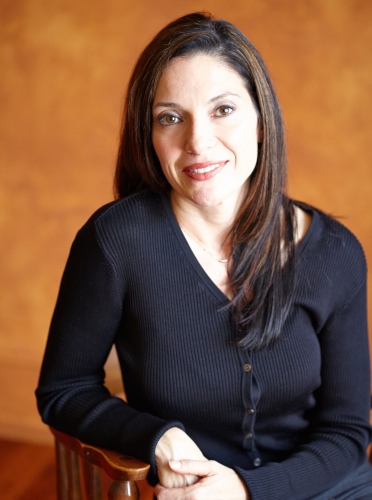 Lisa Alexandra Mirabelli, Psy.D. is a Maryland Licensed Clinical Psychologist. She provides therapy, testing, and assessment for adults, children, and teenagers.
Dr. Mirabelli has over 15 years of experience in psychological and psychoeducational testing and assessment with individuals of all ages. She provides comprehensive evaluations to identify each person's unique profile of strengths and weaknesses in order to assist with diagnostic clarification and educational, occupational, and family planning. She can identify issues related to learning styles and learning disabilities, mental health, and can assist with educational curriculum or occupational modification. Dr. Mirabelli is well-versed in the neuropsychological assessment of ADHD and ADD, as well as other behavioral, emotional, and psychological difficulties that can affect people at any age. Dr. Mirabelli also provides forensic and court-ordered psychological evaluations, and pre-surgical evaluations.

In addition to testing and assessment, Dr. Mirabelli provides therapy for adolescents and adults. Her specialty is working with individuals whose concerns are related to anxiety, depression, and bipolar disorder. She also has expertise in addressing post-partum issues, adjustment disorders and stress, relationship difficulty, domestic violence, and trauma. Dr. Mirabelli's approach to therapy is both goal-directed and insight-oriented. This combined approach affords the opportunity to effectively address presenting problems, as well as to create lasting change.
Dr. Mirabelli graduated Cum Laude from Virginia Commonwealth University with a B.S. in Psychology and a minor in Sociology. She then earned her Master's degree in General Psychology at the University of Richmond, Virginia, focusing on research and experimental psychology. Following a relocation to Atlanta, Georgia, she obtained a Master of Arts and a Doctorate in clinical psychology at the APA-accredited Georgia School of Professional Psychology. Dr. Mirabelli completed her internship at St. John's Child and Family Development Center in Santa Monica, California, and completed a two-year postdoctoral fellowship at Children's Hospital Los Angeles, where she was subsequently hired as faculty in the clinical psychology outpatient program affiliated with the University of Southern California.
Dr. Mirabelli's interest in psychological testing and working with young adults led her to develop and manage a psychological testing program for a private non-profit agency in Pasadena, California. While helping to grow this program she also supervised and mentored graduate- and post-graduate psychology interns and fellows. Additionally, she maintained a private practice in Los Angeles, specializing in treating adults with depression and anxiety. Dr. Mirabelli has also served as adjunct graduate faculty at Antioch University in Los Angeles where she taught Child and Adolescent Development. Since moving to Maryland in 2009 with her family, she has continued her work in assessment and therapy with children, teenagers, and adults.
Dr. Mirabelli is a member of the American Psychological Association and is credentialed with the National Register of Health Service Psychologists.
To reach Dr. Mirabelli directly, dial (301) 695-6455, ext. 114